Professional organizing isn't just for extreme clutter
You don't have to be an extreme clutterer to benefit from professional organizing. Even relatively organized people need help organizing sometimes.
Not sure where your home fits in? Extreme clutter is overwhelming. It's piles and piles of stuff — old bills, junk mail, damaged kitchen gadgets and unwanted clothes. Extreme clutterers regularly can't find items they're looking for because there's too much stuff to search through.
Most families don't have endless piles of junk. Instead, they have mild to moderate amounts of clutter — items that can be better organized, donated or thrown away.
Professional organizing helps homeowners use space more efficiently. Which means you can create more room for the things you love. It's like adding an extra room to your home or getting an addition without all the cost and hassle of construction. Who wouldn't want that?
Use Space More Efficiently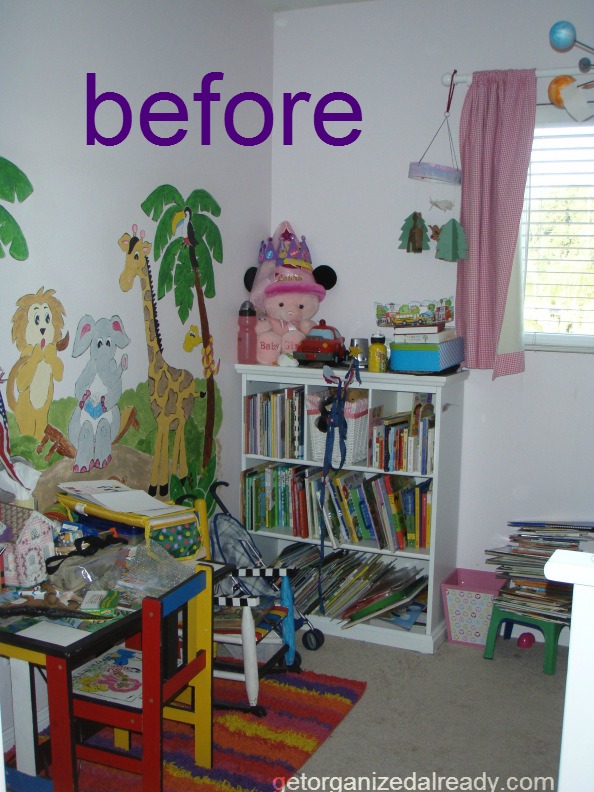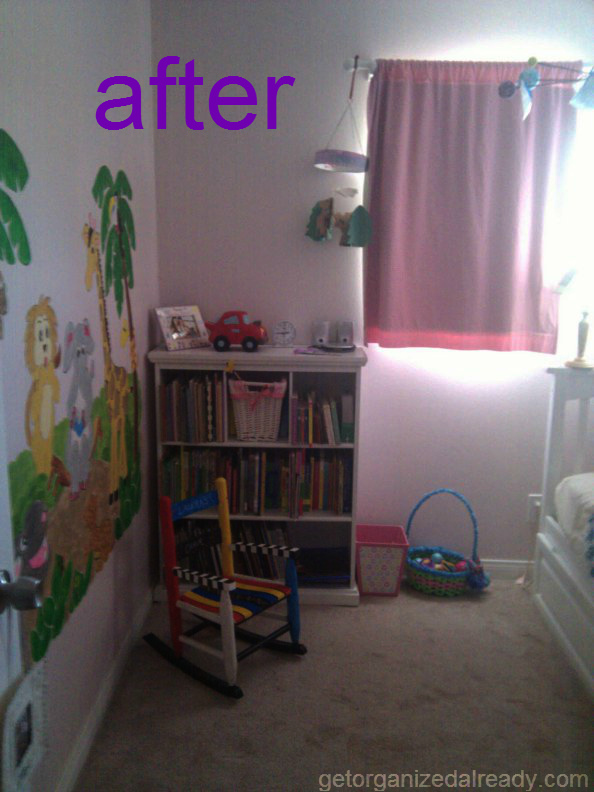 The get organized already team helped this family make their daughters' room even more organized. We removed piles of books from the floor and sorted them neatly on a bookshelf. With some help from each daughter, we sent many stuffed animals and unwanted toys to more loving homes. Then we created a section for each daughter's toys.
Want to take your home to the next level of organization? Here are a few ways to declutter and add more space to your kids' rooms:
Teach your children the habit of picking up clutter once per day. Before they go to bed, ask them to put away their toys, return books to the bookshelf and place dirty clothes in the hamper.
Use designated storage bins to house toys and stuffed animals when they're not being used. Each child should have his or her own bin to avoid squabbles between siblings.
Create space for school paperwork like homework, notifications and permission slips. Sort through it every school night to avoid paper pileups.
Interested in learning how a professional organizing session can help your home? Contact us for a free assessment or call 323-230-0297.
To learn more about the hoarding disorder and to find very helpful information about extreme clutter situations, please visit ChallengingDisorganization.org