A home office filled with light and energy
As soon as I walked into this lovely woman's unconventional office space I loved it. So much light coming from sliding glass doors bookending the room. And yet her desk was facing a wall — boring! I knew I wanted to move some of the furniture around. But the professional organizer in me knew we had to first purge the extra papers and things lying in piles and bins on the floor and on surfaces.
Before and after gallery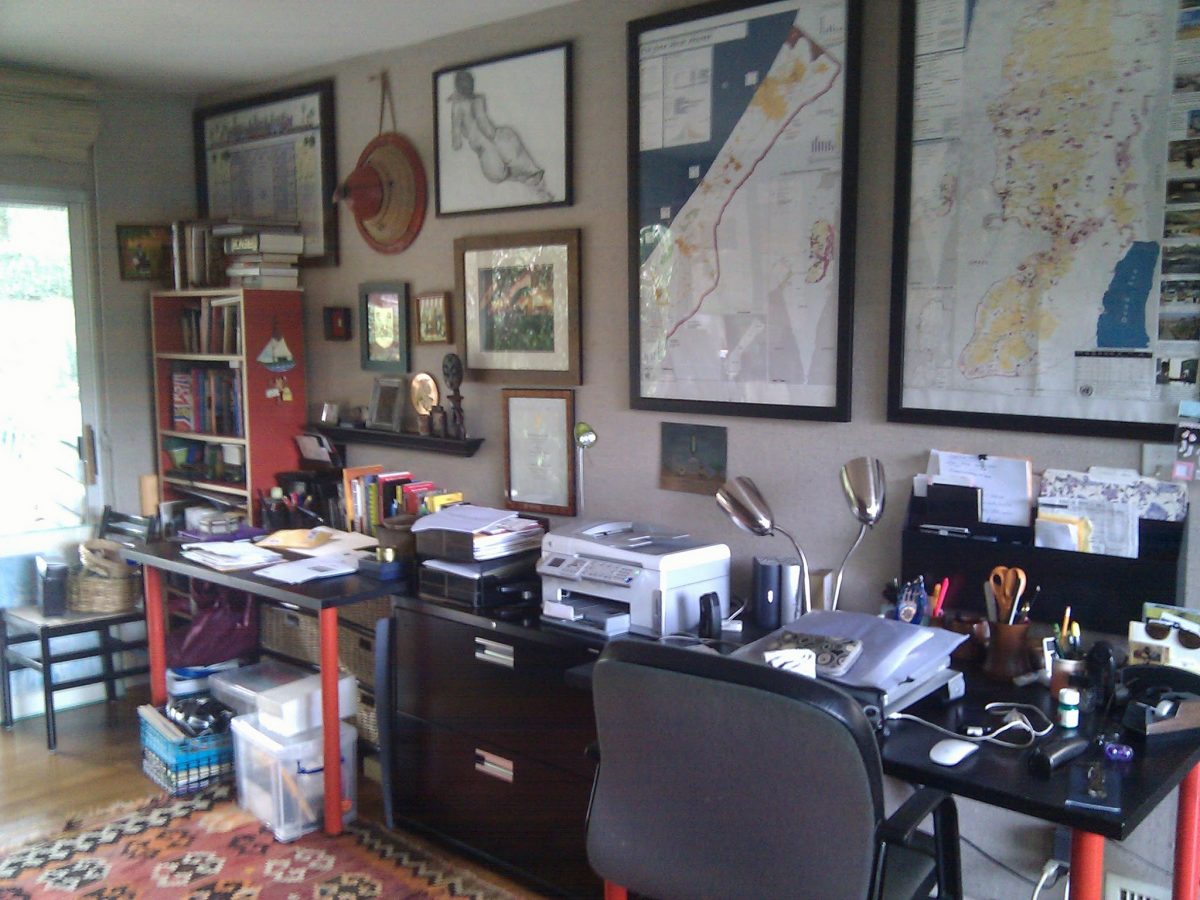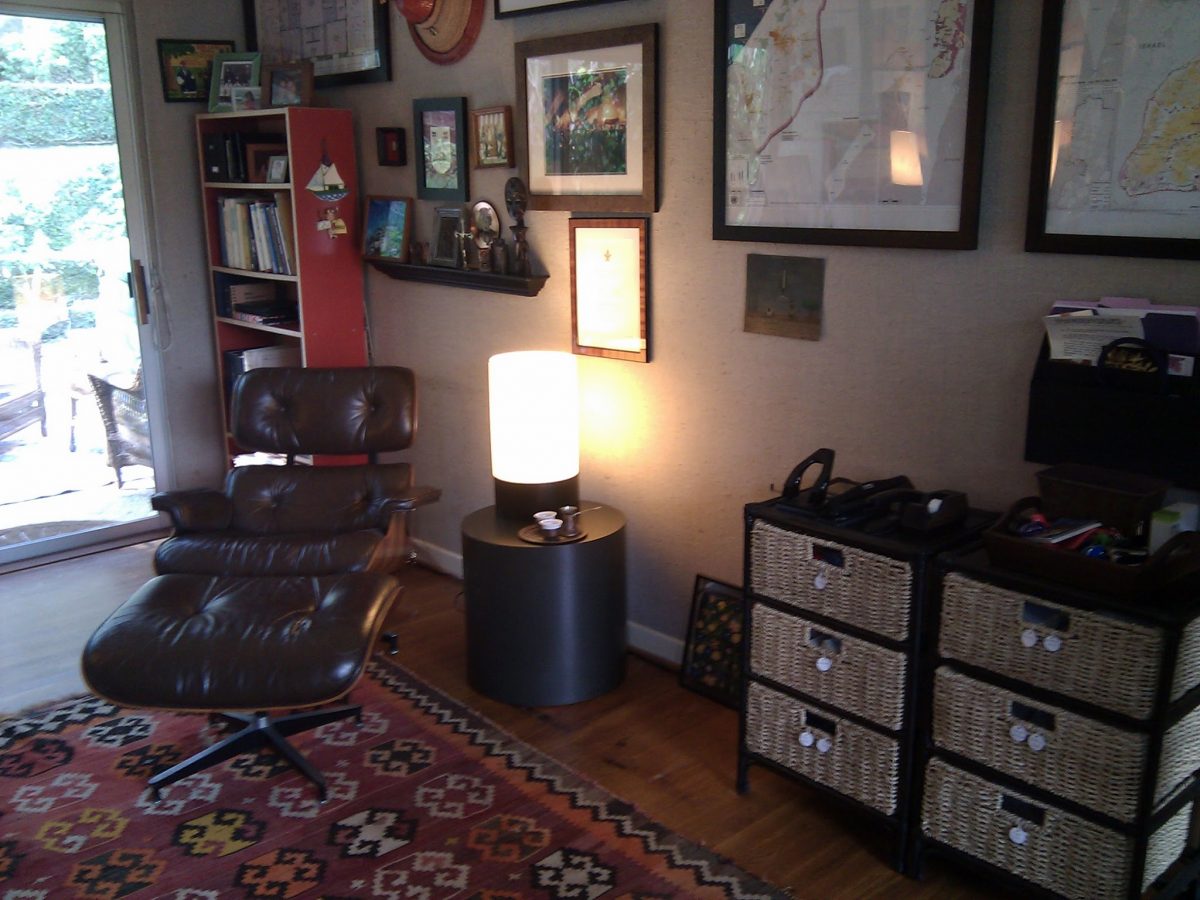 Scroll down to see where the desk ended up!
She had supply drawers hidden underneath the table beside her desk. We got rid of the entire table and brought in a recliner from another room to make space for relaxing.  The supplies were thinned out and are now stored in the wicker drawers.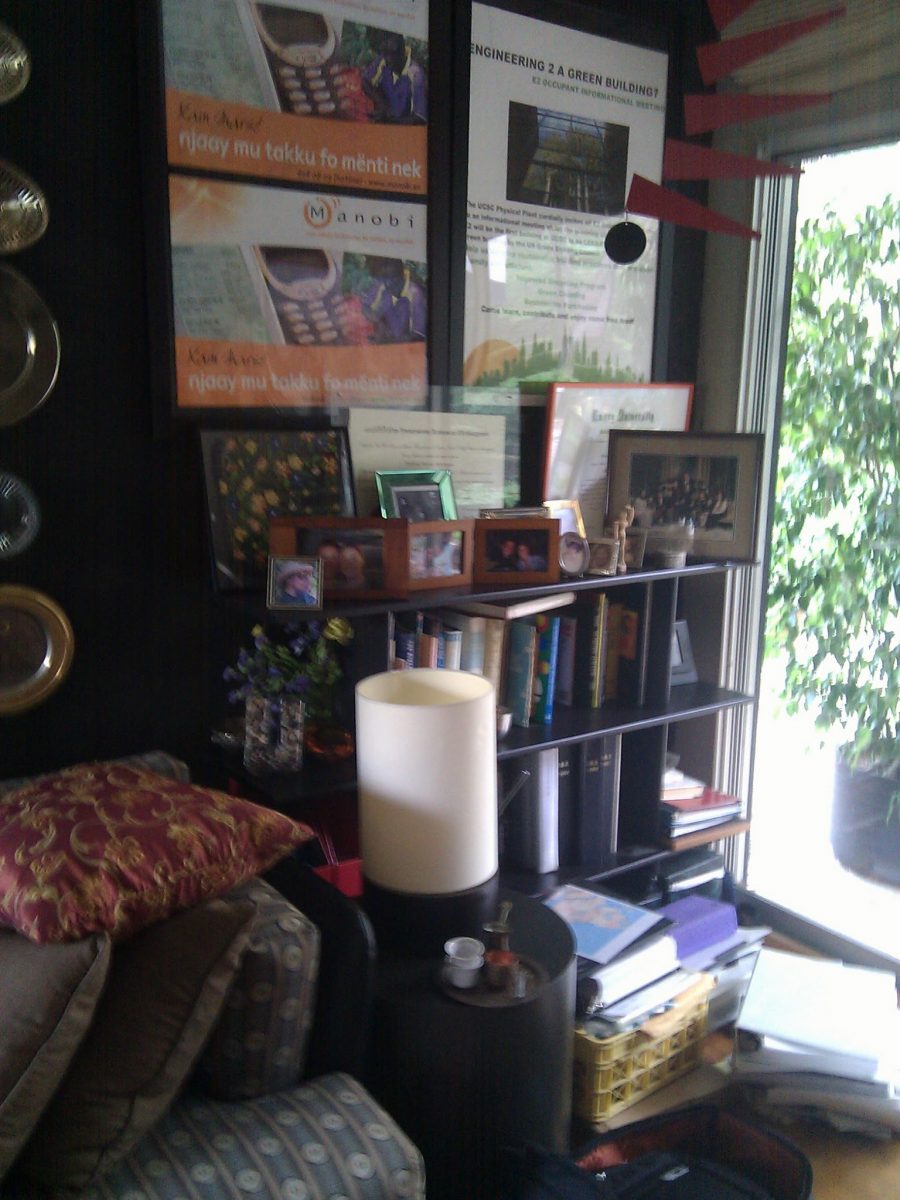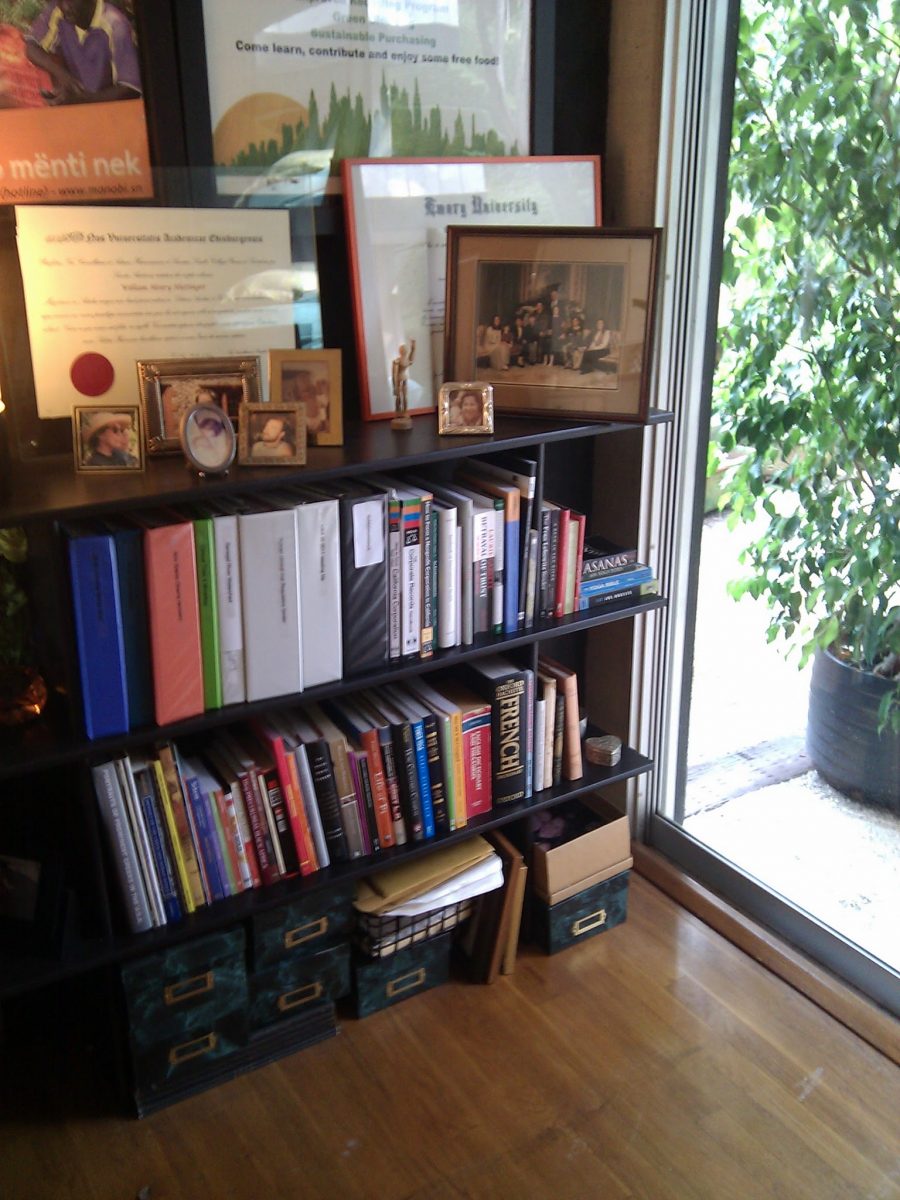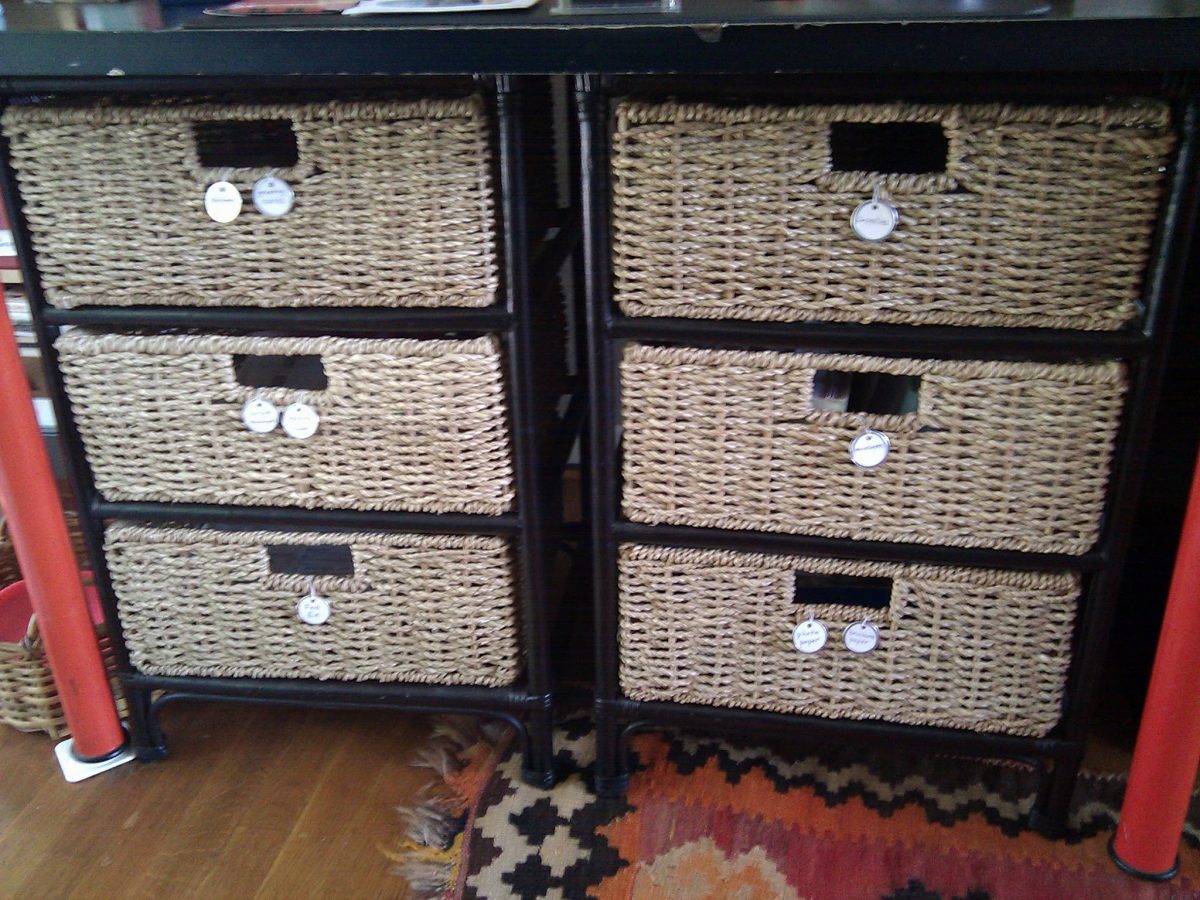 It's fun to work with atypical office supplies like her wicker drawers. She didn't want anything white or sterile looking. But, did want things to be organized so she could run her many non-profits with ease.
We spent a couple of sessions organizing the files and paperwork — both personal and work related. As usual, so many papers ended up in the recycle bin.
Rearranging
Once we were down to only useful documents and records, I moved her filing cabinets around. The files used daily are in the cabinet at her fingertips. Reference files are now stored away from her desk.
After letting go of a table and multiple boxes of papers, the room felt much more open. We ended up with a veritable working nirvana.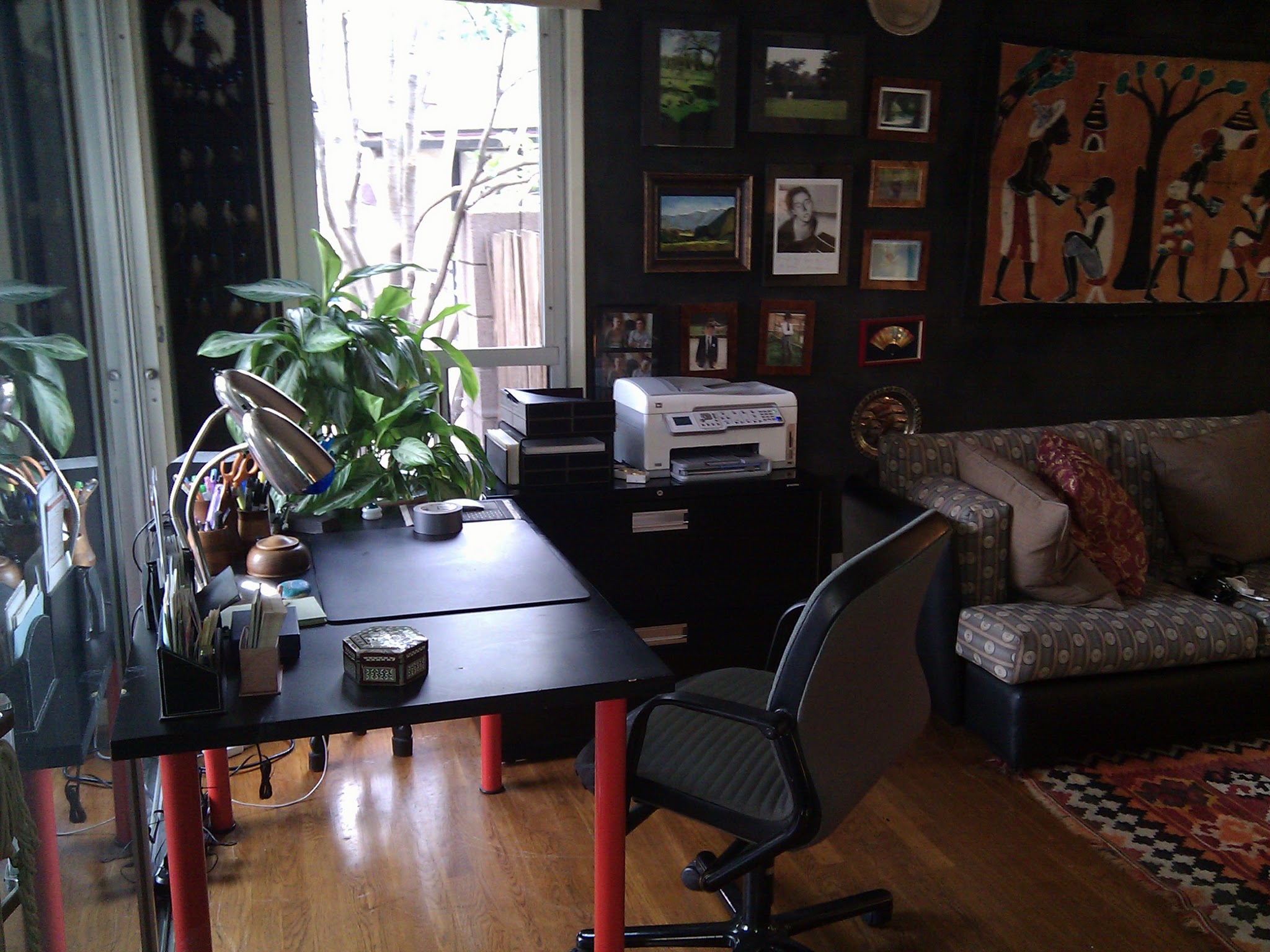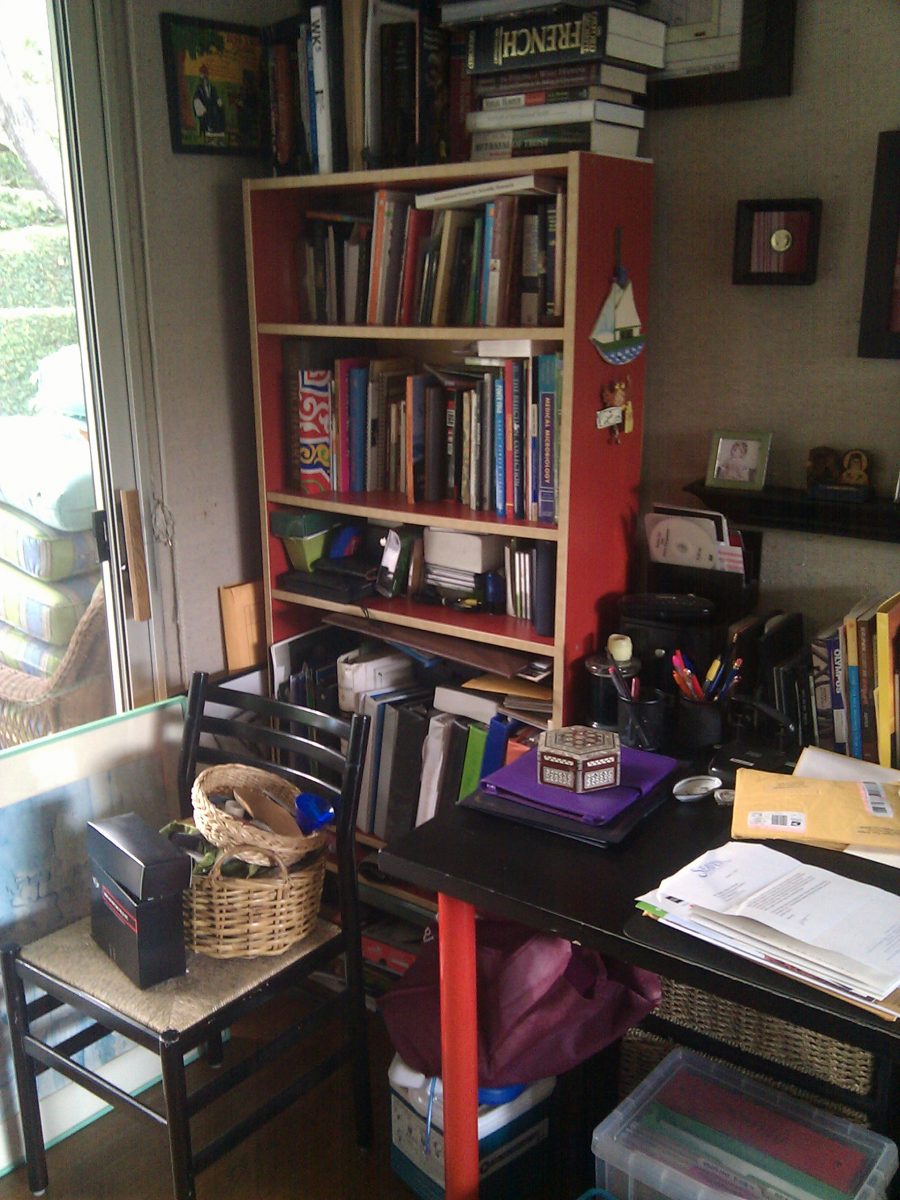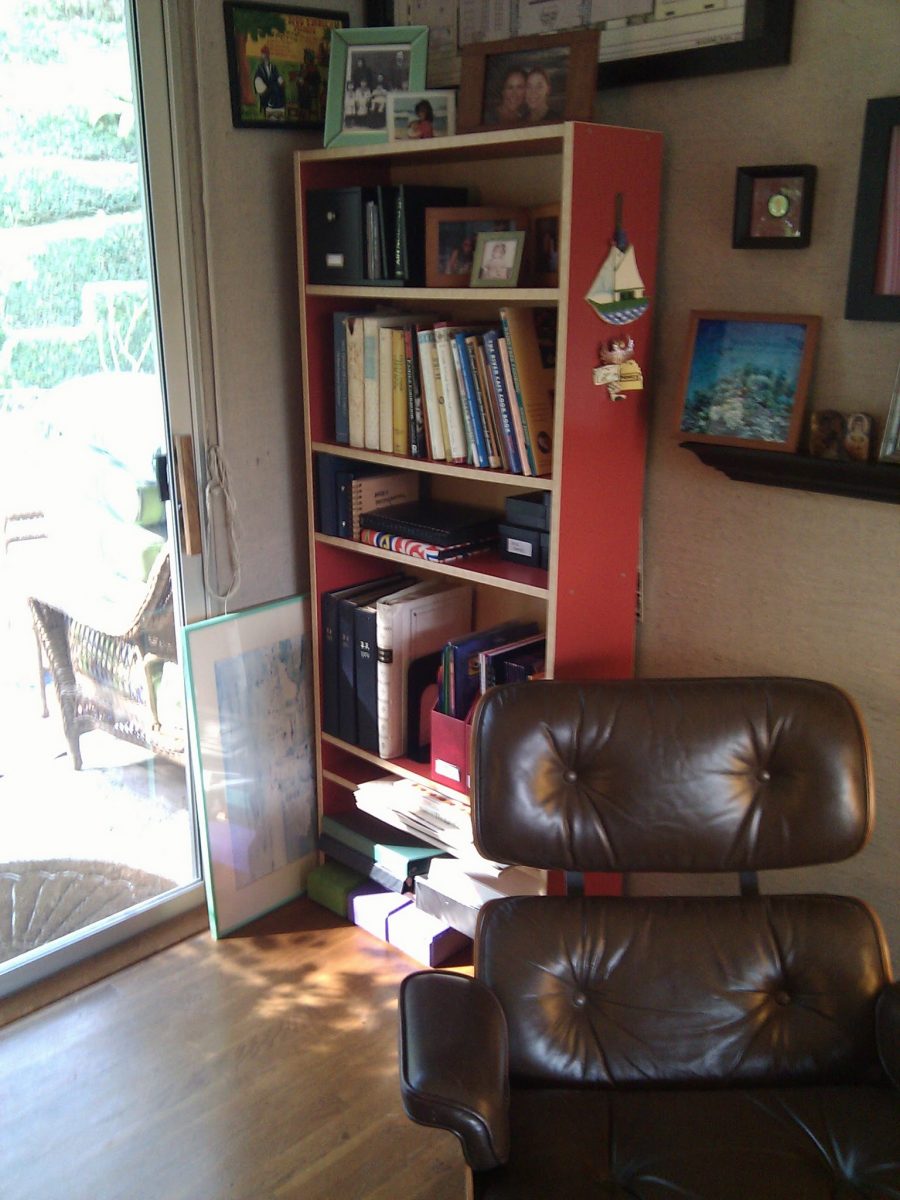 Piles like you see in this "office corner before" picture usually build up slowly. If you are using your office everyday, you might not even notice stacks and bins that are blocking shelves and making your office more cumbersome.
pro-tip- Bring in a pair of objective eyes when you are starting to organize an entire room.
an organized friend
a professional organizer
photos of each wall which you look at while you're in another room
Thanks for reading and sharing with your friends who love organizing.
Nonnahs
This post was originally published 02.22.2012 on getorganizedalready.com
For more before and after photos, check out our gallery here.
Or follow get organized already on instagram.
This error message is only visible to WordPress admins
Error: There are no business accounts connected.
home office, organizing files, organizing office space, professional organizer