KonMari my kitchen
KonMari Proposition
I am writing an article for Paste Magazine's food section on KonMari-ing kitchens. (I have done my own) …and I wanted to get a quote from a KonMari expert /an organizing expert for my story…
If you wanted to, you could even assess my kitchen as part of the story and point out ways to do better.
How could I refuse? I love talking about Marie Kondo and her crazy, extremist approach to home organizing. And, I love organizing kitchens. So, I set off to meet Shawna and see her magically tidied kitchen.
What I found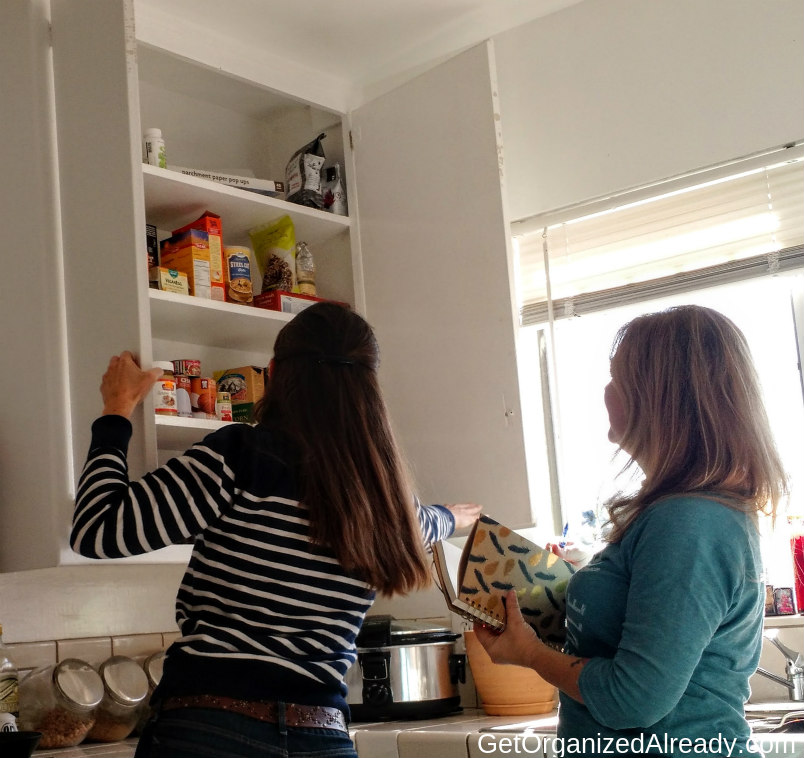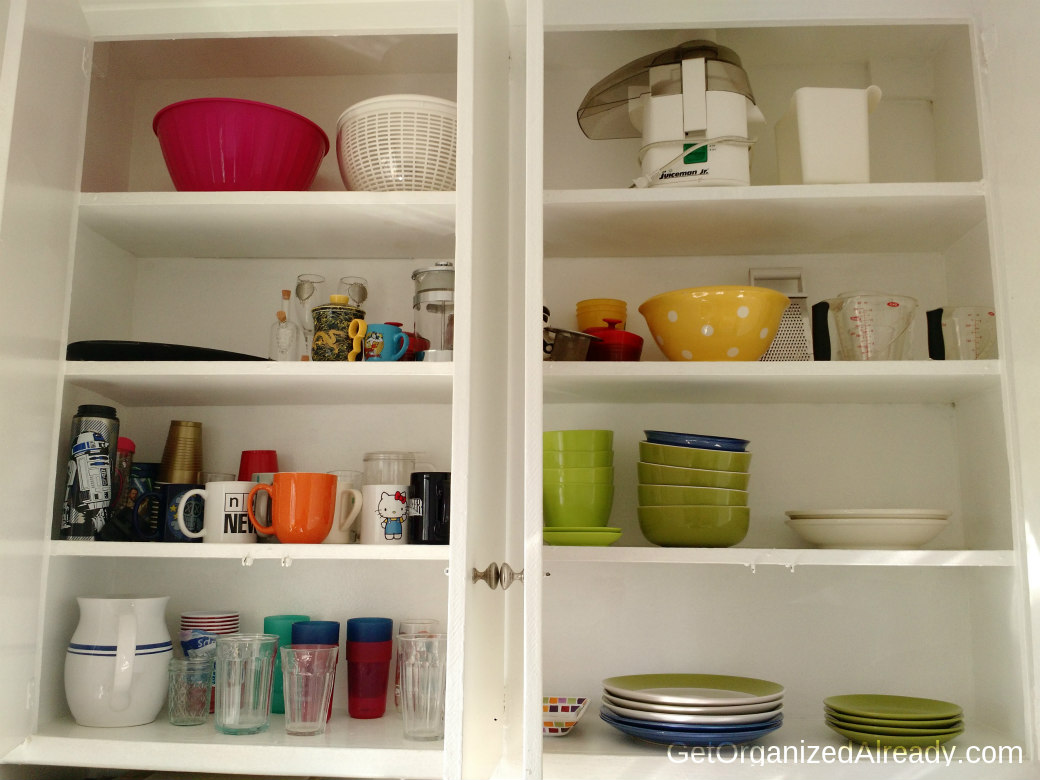 Cabinets organized within an inch of their life. Supplies and food purged all the way down. All the way. It was really beautiful. I mean, that was one of those cloudy, cold weeks in LA, but as soon as we walked into Shawna's kitchen the sun came OUT, people! It was inspiring–all the work she had done.
What I suggested
We really got down to the small details because the kitchen was so clutter-free. There's something about looking at uniform, stacked, clear containers that feels so Japanese Click To Tweet … and Kondo-y — like your whole life is one big bento box!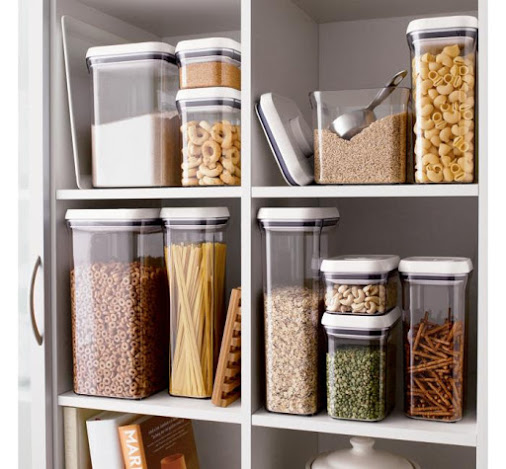 Her kitchen was itty-bitty, so I suggested moving anything that could be moved aside even a few inches to make room for a small storage piece that could double as more counter space (like this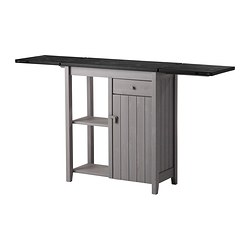 butcher block island from IKEA or a thin shelving unit from Container Store.) Having another shelf or two would allow her to hopefully bring in some kitchen tools currently stored in the dining room. Kondo would say the spatulas and other tools have a soul and they feel disconnected from their other kitchen friends when they have to live in another room.
I'm more about Shawna's comfort than that of her whisk. So I want to bring in all the supplies she needs daily so she doesn't have to walk those ten extra steps to get them.
All together please
Speaking of saving little steps, I also suggested she store the most often used plates, glasses, and bowls all together in one cabinet.
It's a little thing, having your everyday dinner items together. But now you only have to open one cabinet to set the table instead of two.
Spark Joy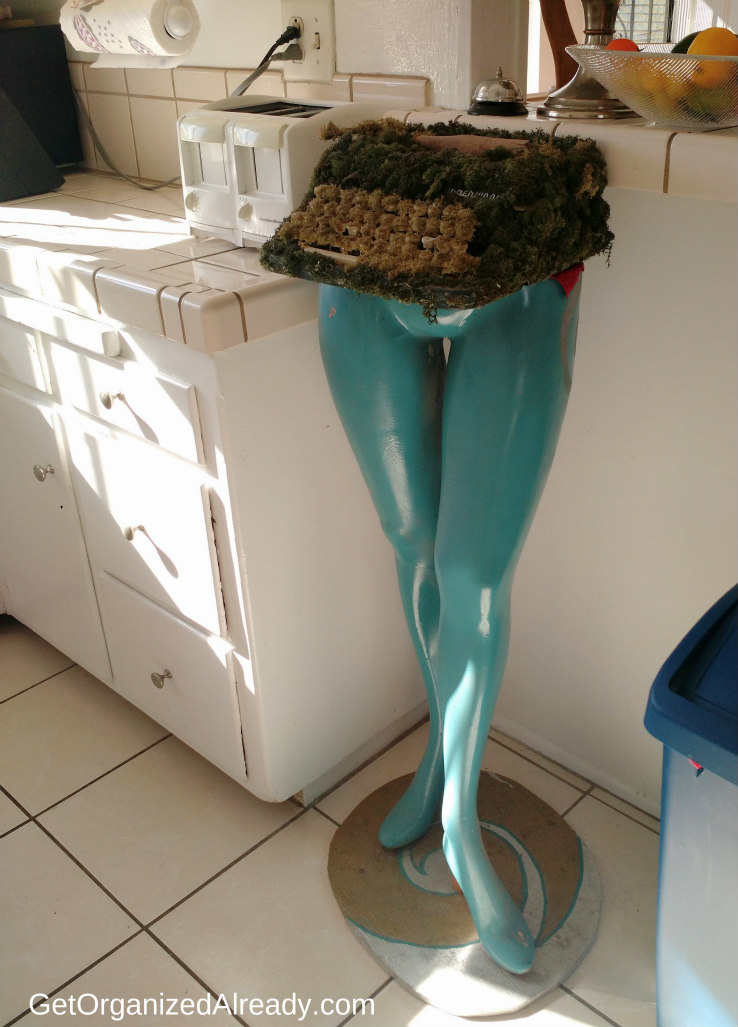 Shawna's kitchen looked terrific. Even with limited space there was room for a great piece of art involving a living typewriter! Does that spark joy? Check.
Your turn
Maybe you've already thinned out your belongings and would like some expert advice on the finishing touches. Maybe you have just read the "Japanese Art of Decluttering" and feel too overwhelmed to get started. That's where a session or two with our get organized already team can help so much. Call today to see how rewarding extreme de-cluttering can feel.
323.230.0297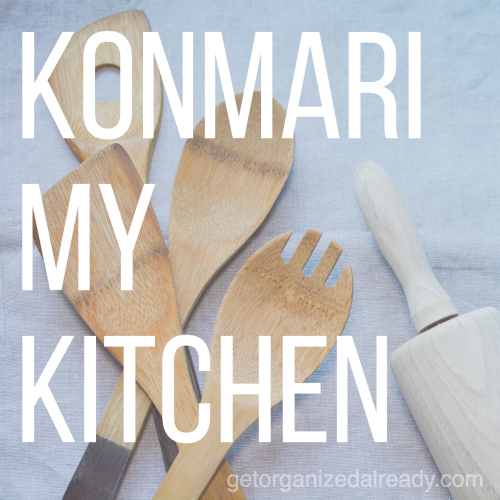 You may also enjoy these posts: Organizing with limits in the kitchen (video!), 4 Sabotuers of kitchen organization, 3 ways you are hi-jacking your home organization efforts