Organized Christmas decorating
I heard someone on the radio saying they hesitate to decorate their home for Christmas because it feels like adding a bunch of clutter to an already crowded room.

Adding to the clutter?
This year we have an extra week between Thanksgiving and Christmas. If you are planning to use some of that extra time to decorate your house, try my favorite organized Christmas decorating trick.
#Protip: For every holiday decoration you put out, store an item of similar size.
Click To Tweet
You've heard the one-in-one-out rule. This can work for the Christmas tree, too!
Take something out of the room–maybe a chair. My kids' Lego storage unit* is the thing we move to make room for the tree. (Yes, it's in the living room.)
If you usually display a lot of family photos in frames, consider putting them away for the month.
Replace your nic-nacs, bric-a-brac, and objets d'art with holiday decorations. Removing the usual items (even books!) will open up a lot of space and when you bring them back out, you'll appreciate the items even more.
Recycled decorating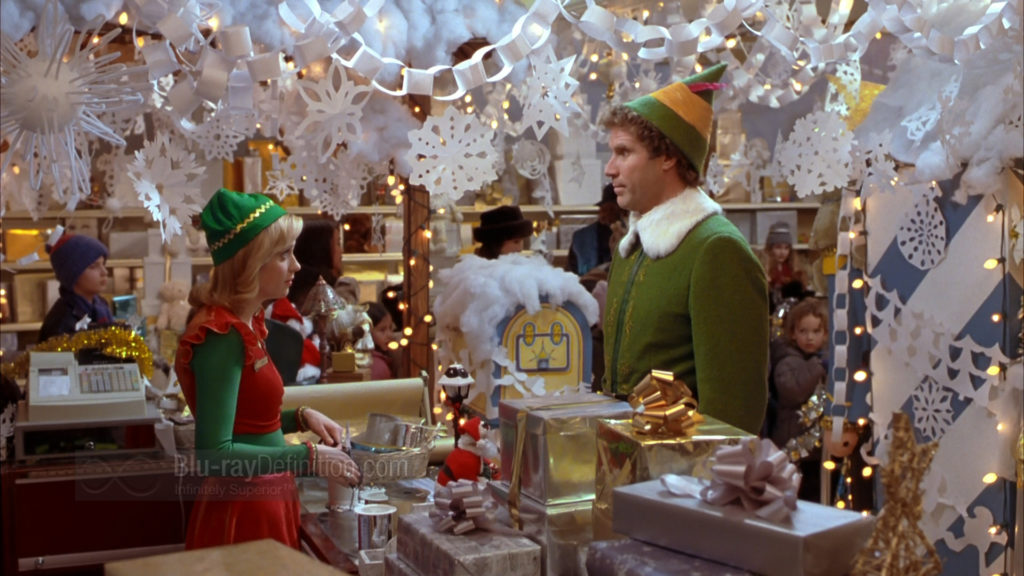 Ever since I first saw
the movie "Elf"
I've been wanting to make paper chains like Buddy did (in the photo above). Haven't
you?
 And every year I don't get around to it.
The holidays are like that--plans of perfection and the desire for dreamy
Click To Tweet
I have hopes and visions of a movie-worthy season that turn into me, stuck in traffic for 40 minutes on December 23rd because I ran out of wrapping paper. Humpf!
Good enough is better than therapy
Sometimes it's better to use some old newspaper for wrapping gifts than to try and make everything so impressive. And speaking of recycling and letting go of perfection, check out my idea for easy, recycled snow chains! Instead of using clean, new paper, save any white paper from your recycle bin and cut it into strips.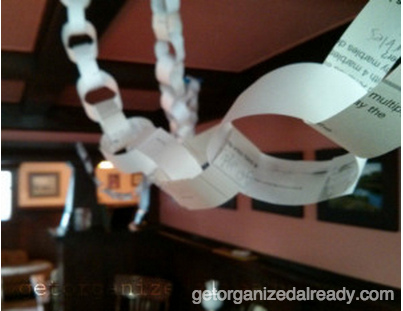 pro tip: Re-purpose things for decoration.
Use homework papers from school, old grocery lists, packing slips from all of the Amazon orders you keep getting. Any white paper will work for a paper chain that would make Buddy proud. Less than perfect is so much better than nothing.
Finally, if you live in Hollywood and you'd like some extra elfin magic in your home this month, call me. I've got a workshop full of elves who can wrap, decorate, de-clutter, and organize for you. Delicious!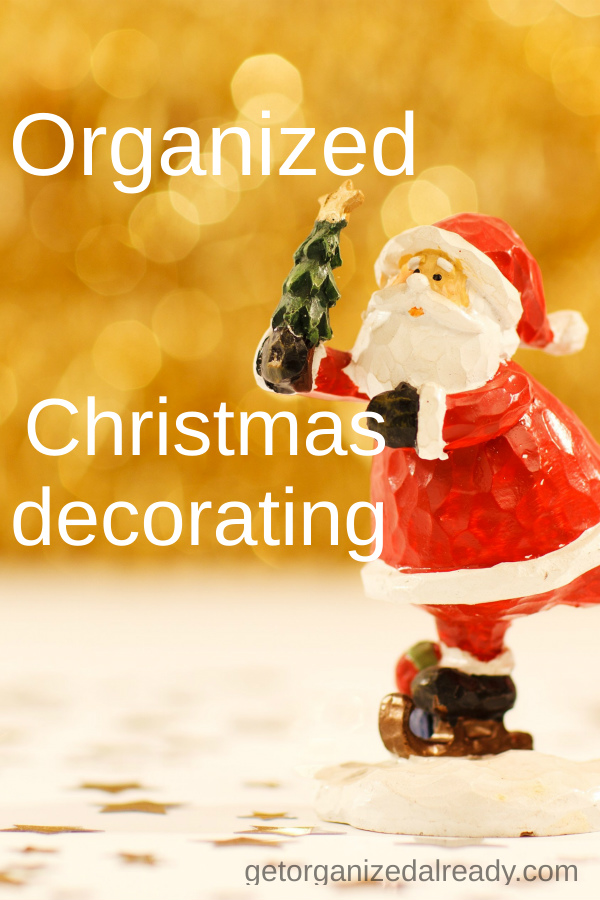 Those are all the tips I'm handing out today because I have
got
to get to wrappin'.
Happy Holidays!
Nonnahs
323.230.0297
*What we use for Lego storage (in case you were wondering). They are separated in the bins by color. –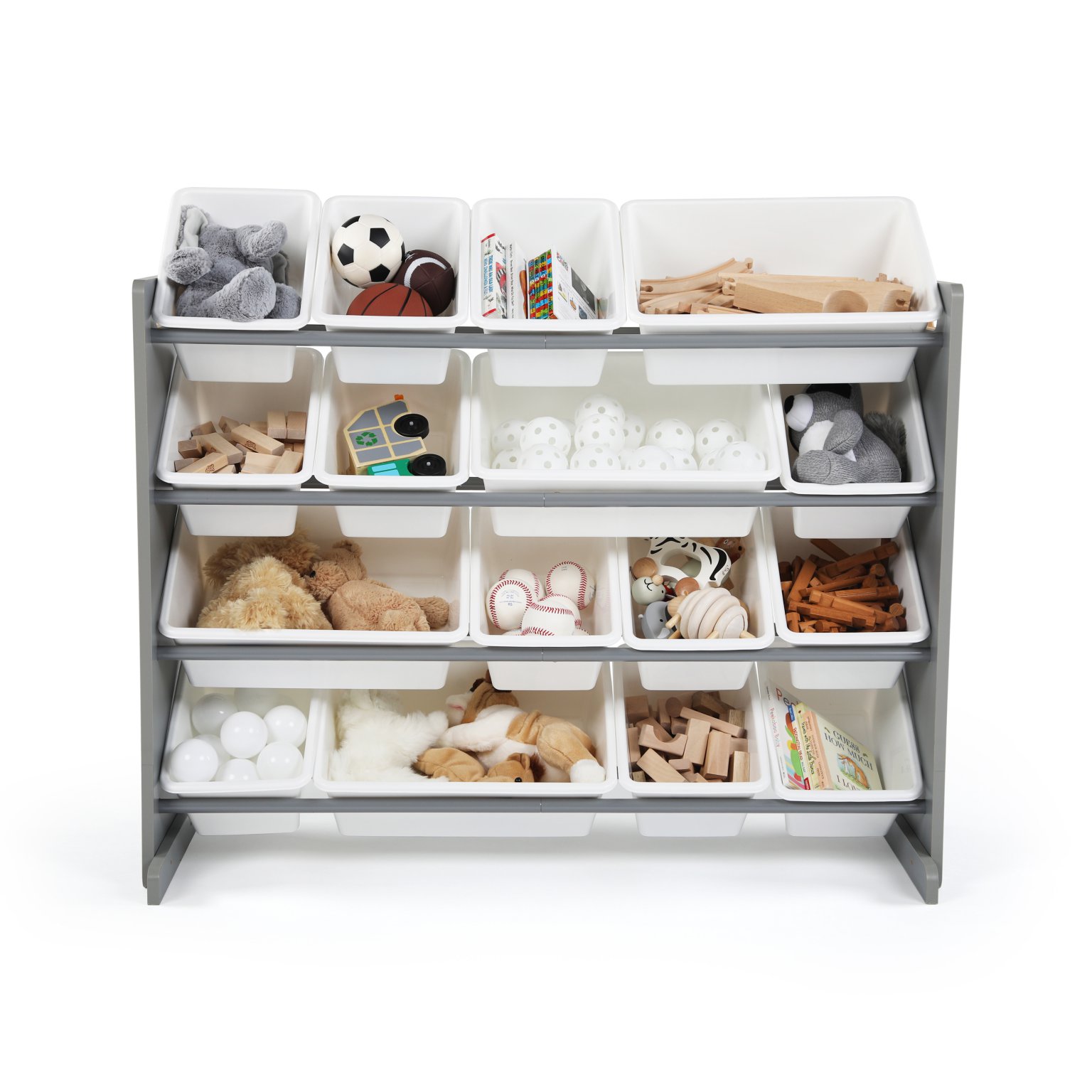 Christmas decorations, holiday decorating, Holiday organizing, paper chain