3 ways a professional organizer can make your move easier
After years of helping make our clients' moves easier, this summer I got to provide this service to my very own family. And, as they say, what didn't kill me made me stronger. Don't get me wrong, that doesn't mean I didn't want to die after about 50 trips up the stairs carrying boxes!
Moving is always a stressful event. So, of course, I hired help. Sure, I did a lot (a lot) of the work myself. But… Moving is one of those times when even organized people will benefit from hiring a professional organizer. Click To Tweet
During our move I discovered 3 ways hiring a professional organizer makes a move easier.
Rec's for long-distance moving companies from Architectural Digest.
Reduce your moving weight
Many movers charge by weight. While getting rid of your extra underwear and skinny jeans may not shave much off your weight total, getting rid of 20 bags of books will.
Before you start packing (2 months from move day if possible) have an organizer help you thin out your books and shoes. Both are heavy and hard to be objective about on your own.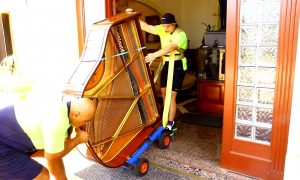 Sometimes a move is a good time to upgrade your furniture. Maybe a child is ready for a larger bed, or the family is ready for a new couch or table. If you have furniture you are no longer in love with, have an organizer help you list it for sale well before moving day. Needles to say, less furniture is a great thing when loading a moving truck.
Another great place to trim weight is in the garage where most families store things that they do not need or use anymore.
Once you've done the heavy stuff, your professional organizer can move on to toys. TOYS! Oh my gravy train. If ever there was a category that needed thinning out, it's toys. They don't weigh much, but they can suck your will to live with their endless pieces that break every 5 minutes.
Unpack while you get back to work
Before this summer I knew in theory, but not in practice, how expensive moving is–not only because of the movers or the time off work, but because of all the eating out!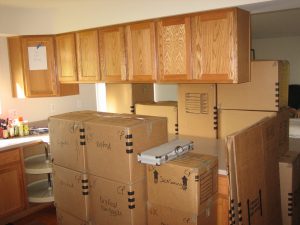 The kitchen is usually the first room
we unpack for our clients
in their new home. It was the first room I wanted unpacked as well. But, by the time I was ready to do it we had already spent hundreds of dollars eating every single meal at restaurants. Not only that, but I knew, from professional experience, it takes one person at least a full day to unpack and organize a kitchen. And that's only if you stay focused and are quick to decide where things should go.
Realistically, I was looking at 2 more days of eating out before I had the kitchen ready and stocked with ingredients.
If you only hire a professional organizer for one thing when you move, hire them to unpack your kitchen. They will put things away in an organized manner and label the fronts of your cabinets and drawers so your family can find the cereal, the bowls, the spoons and the coffee cups tomorrow morning. While your organizing team unpacks the kitchen you can go to work, take a nap, or even go to the grocery store so your family will be that much closer to eating at home again.
Nothing beats a professional recommendation
While finding homes for your stuff in the new house, a professional organizer will probably come up with storage solutions for spaces you may not think of. A good professional organizer will be able to recommend the right shelf-extender, a perfect storage container, or have some out-of-the-box ideas for where to store things when the regular spots aren't available.
Sometimes a house has limited closet space, an organizer can help you figure out how to adjust your storage to better fit your new house. What about if there is no linen closet on one floor? An organizer will be able to solve this problem.
I ended up hiring professional organizers to help with my family's move. I also hired a moving company,
Two Men and a Truck
. There is nothing like seeing a moving truck to make you feel like a real adult. No more paying people with pizza! I'm old enough to understand that when my middle-aged friends say
they'd be happy to help me move
they are LYING.
Do your friends a favor, hire a professional organizer and ease the pain of your move.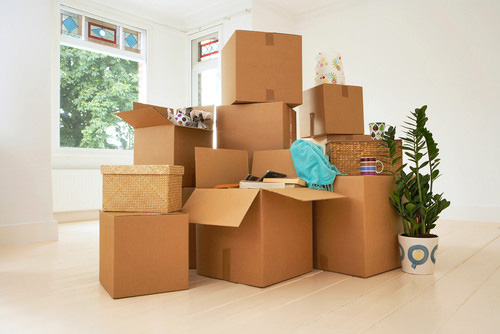 (This article first appeared in ANGIE'S LIST July 2016)
Check out Architectural Digest's rec's for long-distance moving companies.
Read more about organized moving here:  We Asked 12 Professionals How They Made Their Moves Easier