"The Life-Changing Magic of Tidying Up" by Marie Kondo
There's been so much hubbub about this book! Have you read it? Do you want to?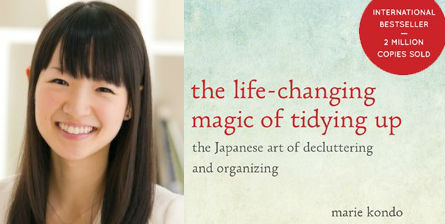 I didn't think I wanted to read it until I picked up a copy while standing in line at Little Flower Candy Company (my favorite lunch spot). Once I flipped through the actual book, I felt more inclined to read it.
Apple did a lot of research on people's attachment to items they have touched. Once you touch an item you are more likely to consider it your own. Click To TweetTherefore, you are more likely to want it — to feel the need to have it.
That was certainly true for me and The Japanese Art of Decluttering and Organizing. 
In the book, Marie Kondo suggests that to execute the special, life-changing event of tidying up, you should touch every item in your house. I've been helping people declutter for a long time and I have to disagree with this advice. There are so many things in your house right now that you don't need and touching them strengthens your attachment to them — touching them will make it harder to decide to let them go.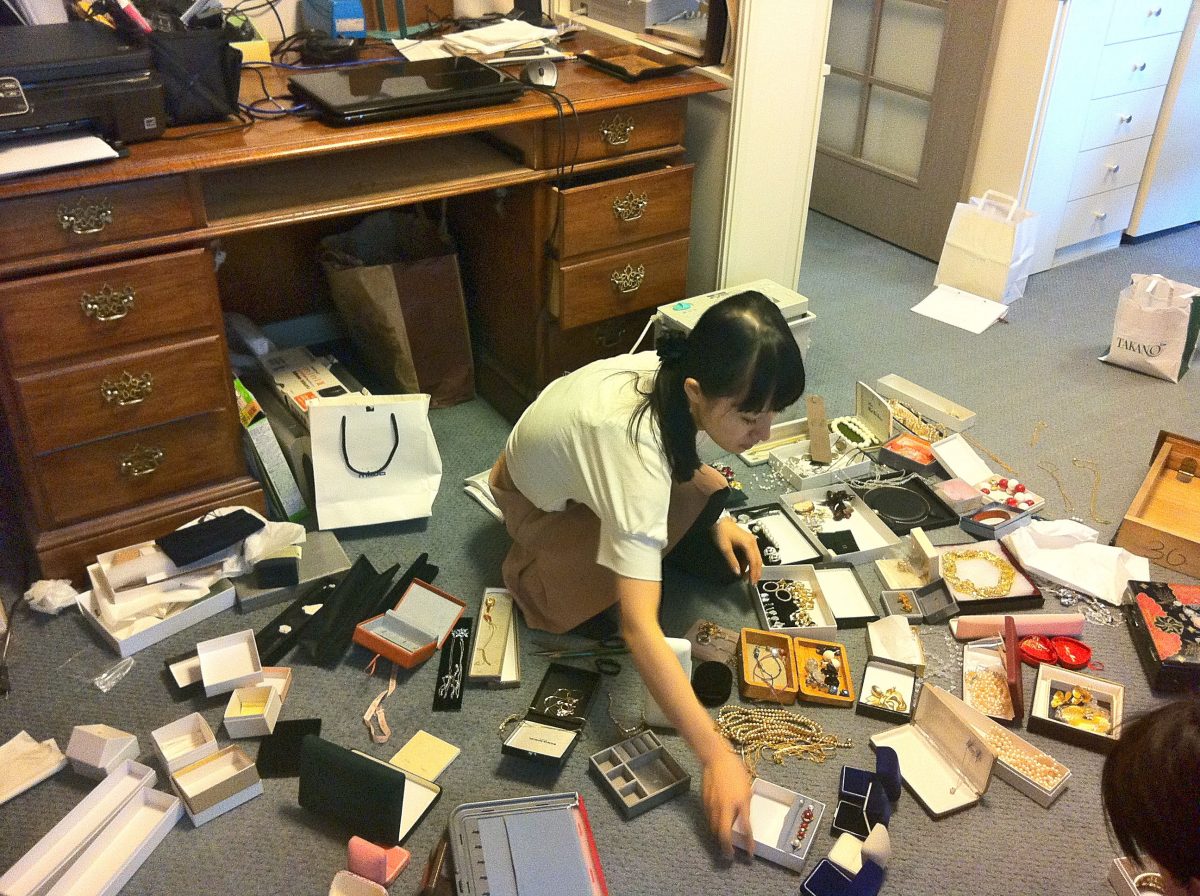 Despite my disagreement about touching every item, I love that this book is in the NYTimes, that it is getting so much attention. Anything that sheds light on professional organizing is terrific! Still, if you do read it, remember that this book is just one way of organizing.
Many times organizing is compared to dieting. I use that analogy daily. My organizing colleague, Michelle Ferguson, reminded me when we were discussing The Life-Changing Magic of Tidying Up that Kondo's method is like a fad diet. Just because it's the popular diet right now doesn't mean it's the only diet, or the best diet! It's just one diet — just one method of organizing your home.
There were plenty of great ideas presented in this optimistic, motivational read. Here are some of my faves:
Store everything (everything) vertically
I'm a big fan of storing clothes vertically in their drawers (evidence here in this Public Storage blog post). But until I read this book I hadn't considered filing my socks! Woah! Socks? But I tried it and I like it. They are, in fact, easier to find and also look a lot better all lined up like soldiers ready to get to work everyday.*
Sort and purge by category
Another technique Get Organized Already uses a lot: sort by category instead of by location. When you are going to tackle the paper in your home, for example, it's important to gather all of the paper in the whole house (and car and mailbox and your purse and…) if you want the organization to stick.
Start with clothing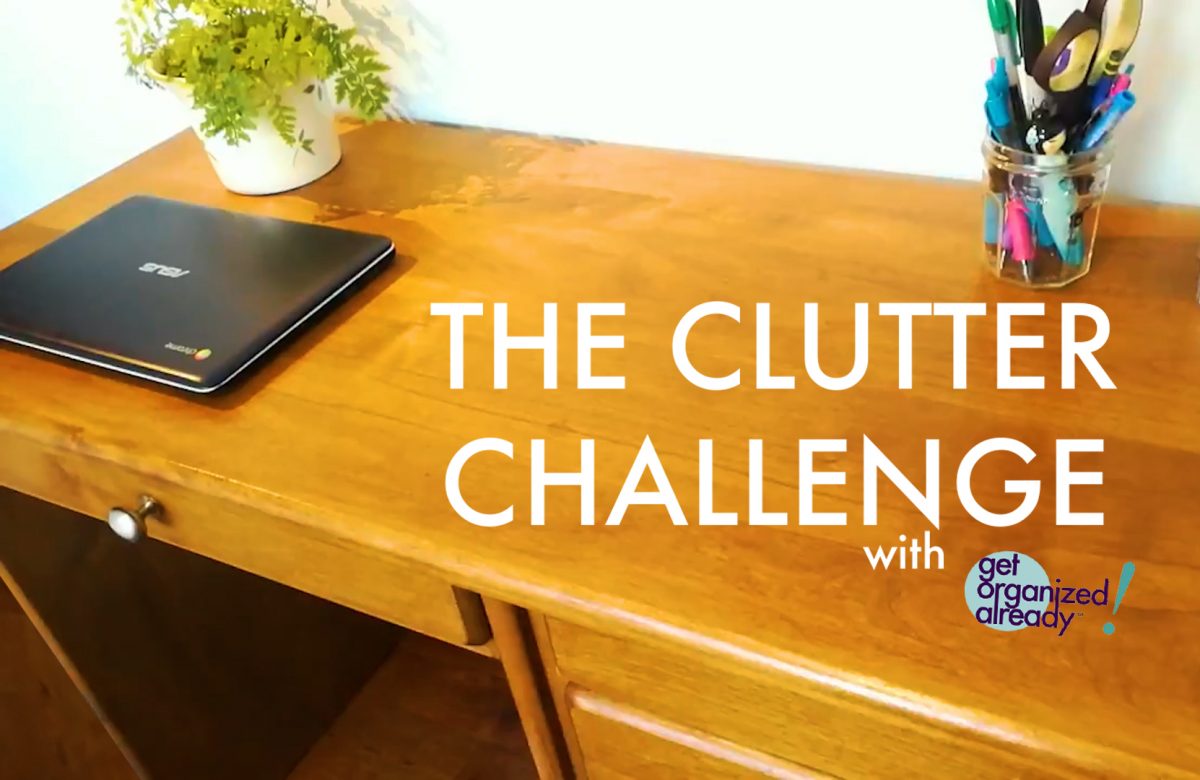 Starting a whole-house organize (she calls this a once-in-a-lifetime event) is best started with your clothing. I'm interested to know what you think about this strategy. Tell me in the comments. Would starting with clothes be easiest? I think it depends on the person. Her reasoning is that clothes go out of style quickly and they are quick and easy to replace at this point in the history of fashion.
In the get organized already Clutter Challenge (a free video series), we follow the Konmari method. So, we start with clothes.
Minimalism reduces stress
My favorite takeaway from reading The Life-Changing Magic of Tidying Up is that once you see how little you need to live and get through your day, you will be more thoughtful about buying new stuff.
This idea is so true and really freeing. Reading her book has inspired me to thin out my (already very thin) belongings.
If you feel burdened by your stuff, especially papers, check out our free, 3-part guide to organizing your desk and office which includes work-along videos with printable cheatsheets.
Whether or not your read Marie Kondo's book, if the inspiration to organize strikes you (and if you live in the Pasadena or Glendale area) please consider calling Get Organized Already to help give you a jump start. 323.230.0297
Thanks for reading. If you like reading this blog, please subscribe to our newsletter HERE.
Sincerely,
Nonnahs

Other articles I've enjoyed about downsizing:
*update June, 2018: I stopped filing my socks after a few months because it was too much work. I can still see all the socks I have when I look in my sock drawer. So, I call that organized enough.